Thought Leadership Series: The Metaverse – The Next Frontier for Business
IIBF Event Report August 2023
The metaverse is a virtual reality world that allows users to interact and engage with each other immersively. Businesses can use the metaverse to create immersive entertainment experiences, conduct eCommerce transactions, educate, and train employees, and much more…
Benefits of the metaverse
The developing metaverse is fraught with potential problems, from its associated greenhouse gas emissions to legal challenges. At the same time, however, it also has the potential to deliver many benefits, including the following:
a more engaging experience, as the metaverse delivers not only an immersive three-dimensional visual and audio realm but can also allow users to feel physical sensations through haptic technology;
a smoother interaction between the digital world and the real world, which allows users to easily and instantaneously access online data and analysis to inform their real-world actions;
a more democratized architecture, which combined with a predominance of open source software could lower or even eliminate ownership of operations;
a more equitable space, as the metaverse's multisensory experiences and use of avatars could reduce barriers to use for those with disabilities and limit the impact of biases; and
expanded opportunities for individuals and organizations of all kinds, as the metaverse promises to deliver new and transformative ways to interact, engage and transact unimpeded by travel and other logistics.
IIBF's Thought Leadership Series: The Metaverse – The Next Frontier for Business, was an engaging discussion to gain insight and explore the exciting possibilities and challenges that lie ahead in the rapidly evolving landscape of the metaverse, and ideas that could shape the future of business.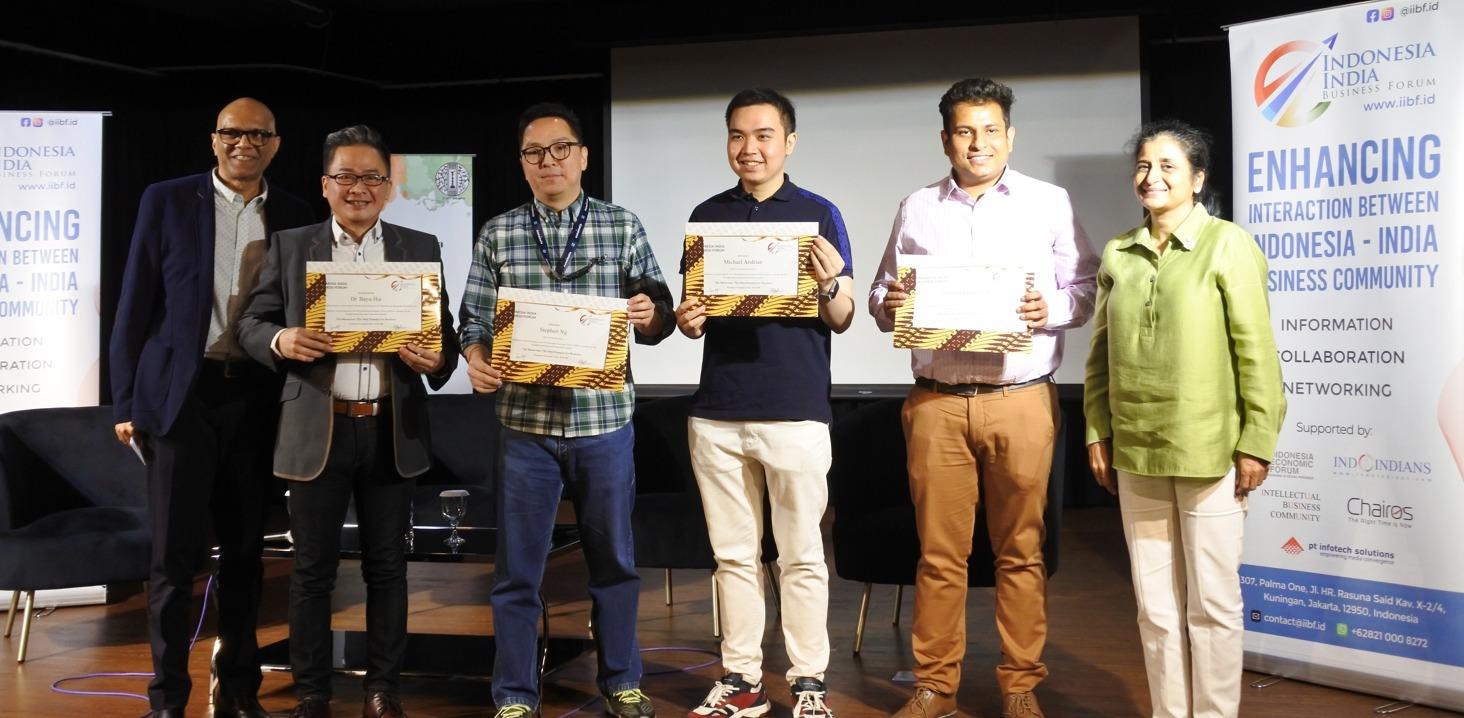 Thought Leaders:
Each thought leader brought their unique perspectives and use cases related to Metaverse 360 moderated by Dr Bayu.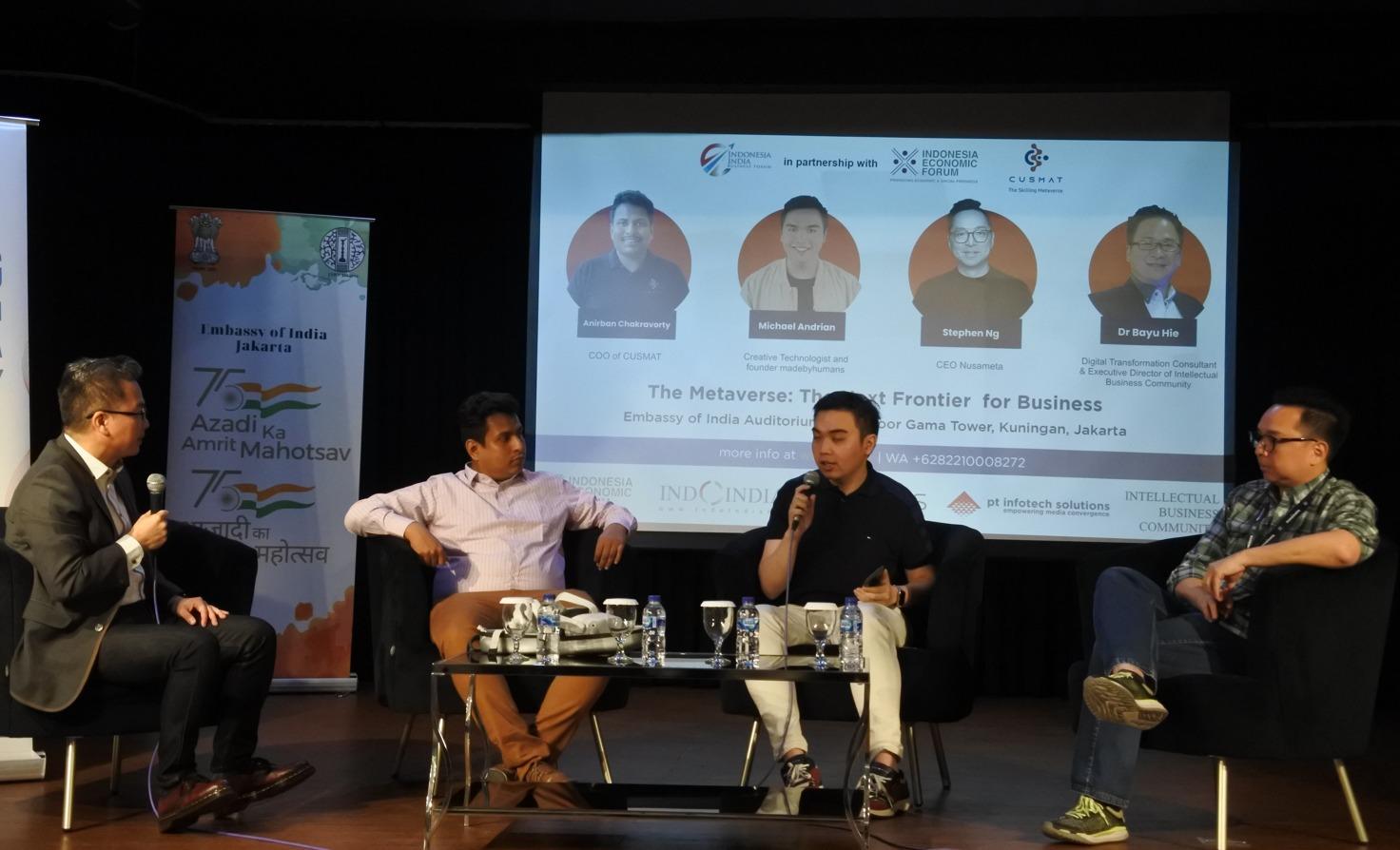 Embassy of India in Indonesia, Chargé d'Affaires Malvika Priyadarshini also gave her welcome remarks and support IIBF's vision to the to enhance the interaction between Indonesian and Indian business community so that new business opportunities can be explored, initiated and actioned.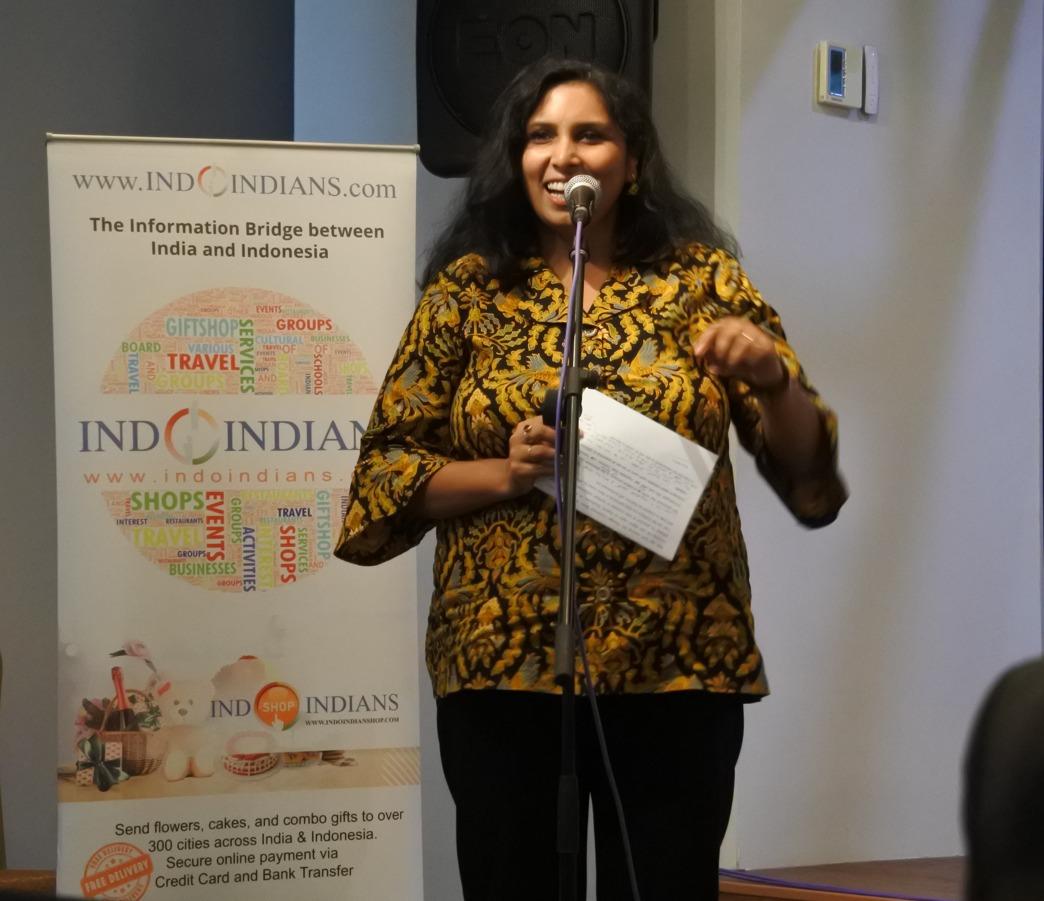 Patrick Vaz kickstarted the event with a brief introduction to the top.
The event also provided a business networking platform to the various attendees.
We thank our partners Indonesia Economic Forum, Cusmat Indonesia, PT Infotech Solutions, Chairos International Ventures, Intellectual Business Community and Indoindians.