IIBF Event Report Jan 2023 – Fintech and Digital Banking
Fintech and digital banking in India and Indonesia continues to grow and evolve, providing more convenient and accessible financial services to a larger population, and offering new opportunities for entrepreneurs and investors. As new technologies such as blockchain, artificial intelligence, and biometrics will be increasingly adopted in the fintech industry in these countries, it may further lead to more innovation and disruption.
But it's not just about the technology, it's also about the people and the businesses that are driving this change. Indonesia India Business Forum (IIBF) held a business seminar and networking entitled "Fintech & Digital Banking – Opportunities in the Year of Perfect Storms 2023". To hear from industry leaders and experts who will share their insights and perspectives on the future of fintech and digital banking.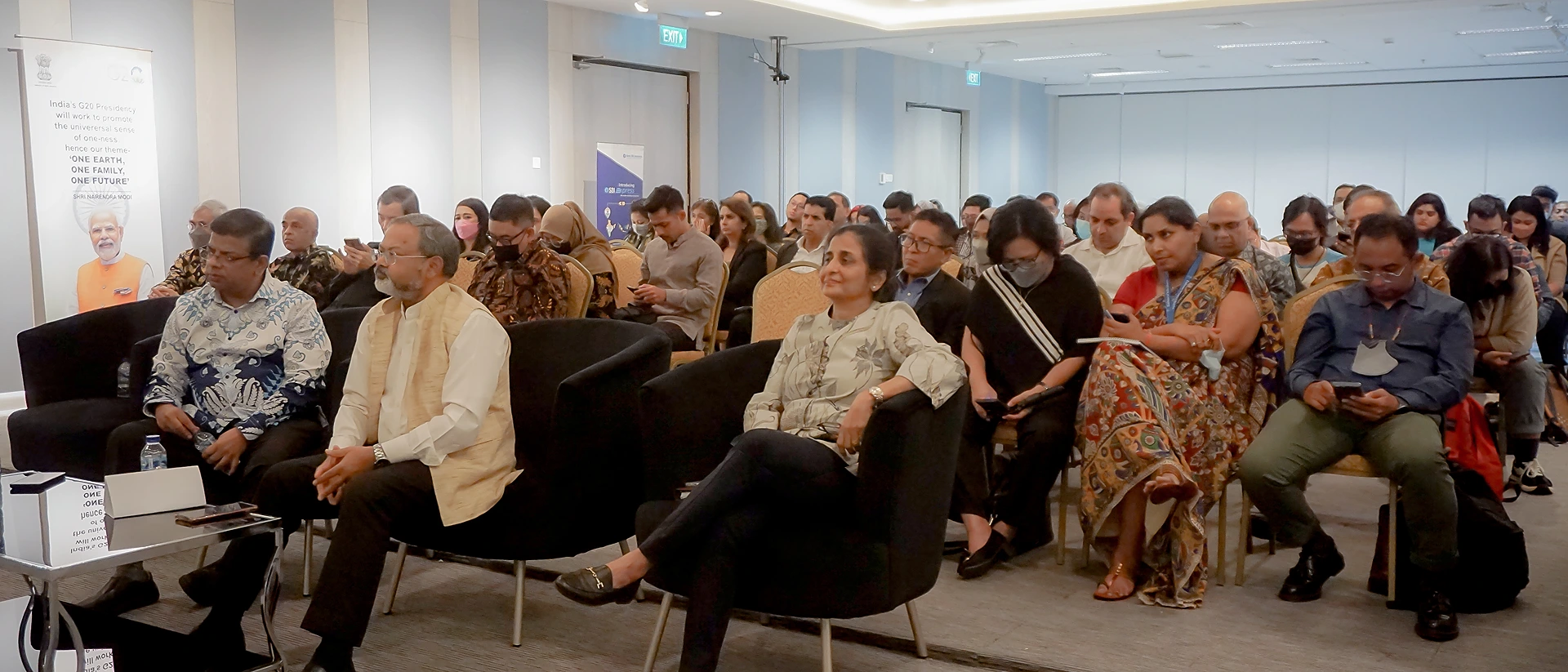 The event, which was held on 18 January 2023, was attended by a large number of Indian and Indonesian professionals representing over 70 companies from various sectors. The keynote speakers were H.E. Manoj Kumar Bharti, the ambassador of India to Indonesia followed by a video keynote address by H.E. Ina Krishnamurti. The ambassador of Indonesia to India.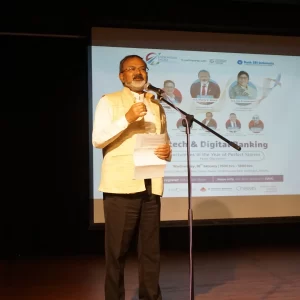 Ambassador Manoj Bharti in his speech shared that in India, mobile phone penetration is high, with over 1 billion mobile phone users in the country. This has made it possible for fintech companies to reach a large number of potential customers through mobile-based services. Many fintech companies in India have leveraged this by developing mobile-based financial services such as digital wallets, mobile payments, and peer-to-peer lending platforms.
The government of India has also been supportive of the growth of digital banking and fintech. It has implemented policies to promote financial inclusion, such as the Aadhaar card and UPI (Unified Payments Interface) which allows instant transfer of money between any two bank accounts via a mobile phone. This has created a conducive environment for the growth of digital banking and fintech in the country.
As a result, digital banking and fintech have grown rapidly in India. In 2021, the digital banking market in India was valued at around $33 billion and was projected to grow at a CAGR (compound annual growth rate) of around 22% during the period of 2020-2025.
Ambassador Ibu Ina Krishnamurti said that digital banking and fintech have grown rapidly in Indonesia, too. In 2021, the digital banking market in Indonesia was valued at around $7 billion and was projected to grow at a CAGR (compound annual growth rate) of around 24% during the period of 2020-2025.
In both countries, the growth in digital banking and fintech has been driven by increasing internet and smartphone penetration, rising disposable income, and supportive government policies.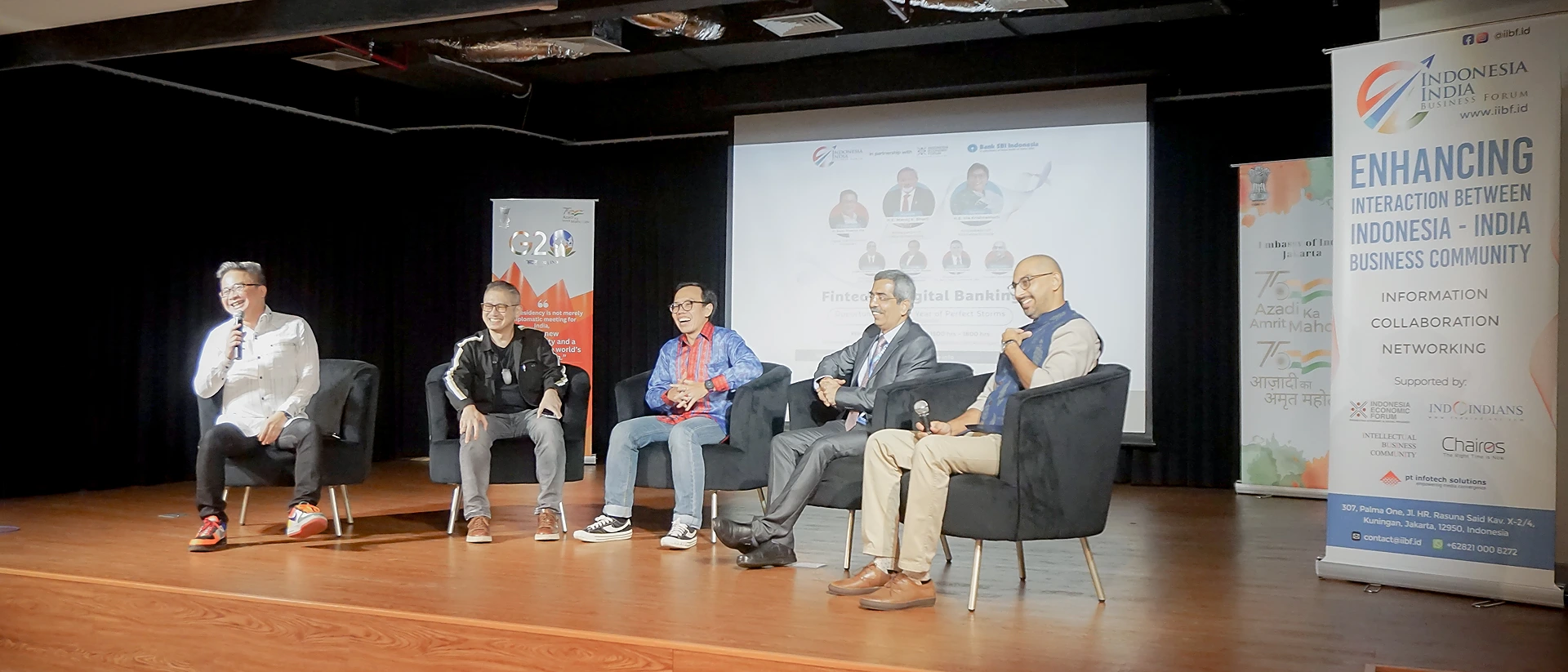 The Panel discussion moderated by Dr Bayu Prawira Hie, a digital transformation consultant, generated a lot of insights in fintech and digital banking landscape for 2023 in Indonesia. Pak Tjandra Gunawan, president director of Bank Neo Commerce saw 2023 as "It's a very challenging year. For the digital banks when the stormy weather is there, there's an opportunity. Last year, we grew our asset by 75%, we grew our lending by 140%, and our total income increased from 400 billion to be almost 2 trillion, which is equivalent to 354%. Currently we have more than 20 million customers."
Pak Fajrin Rasyid said that while Indonesia predicts a 5% growth in economy, digital economy, which was at USD 72 billion dollars in 2021 may grow to USD 150 billion dollars in 2025 and has the potential to grow to USD 300 billion in 2030 – that is fastest growing in Indonesia. The only problem is in terms of investment as we still need FDI to drive growth as investor have more options and are looking for a clear revenue and profitability.
Pak Fajrin shared that the Telkom infrastructure for digital transaction was available to almost 96% of the Indonesian population – 496 districts, 514 cities, except for very remote areas.
SBI is the biggest bank in India with 65% marketshare. In indonesia SBI Indonesia has currently 5 branches across Indonesia and is making many efforts to bring its YONO platform for its banking operations, pending permissions.
Chirag Kripalani's company Ayoconnect provides technology for Fintech companies, with open finance API platform. He said that 2023 is a opportunistic year and had 3 points – Crypto might see a downturn, banks are the biggest fintech and banks should take this opportunity to develop their services and expand.
Fintech is a rapidly growing industry that is transforming the way we do business. New technologies, such as blockchain and artificial intelligence, are changing the way we think about financial services and creating new opportunities for innovation.
The keynote speakers and panelists, covered a range of topics, from the latest trends and innovations to the challenges and opportunities facing the industry. The event was a valuable and productive experience for all.